This program is anxiety-free compared to programs that expect the parishioner to articulate the message on their own.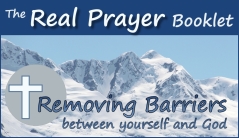 The first booklet is about "Real Prayer"

and c

oncludes by asking the reader to consider a "faith-based" local church.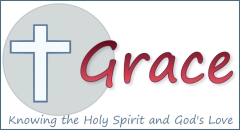 The second booklet, "Grace," strengthens the parishioner:
Locate the moment when a person's heart is open to listen:
Our greatest opportunity for success is to abide in Christ through prayer and listening to the Holy Spirit in the process. Don't forget that our role may be only one or two steps in a multi-step process.
Recognize that people tend to be more open to considering options at times when they are uncomfortable with life. Whether it's a health issue (when the person is not blaming God

**

) or another struggle; those moments can be an opportunity.